Our Team and Strategic Partners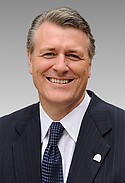 John N. Vreeburg, CFP® Vice President, Financial Advisor CA License #0763476
John, a securities licensed professional since 1990, has extensive experience in providing individual investors, families and small businesses with comprehensive, tax-aware wealth management strategies.
Previously, as a Vice President with Banc of America Investments, Mr. Vreeburg provided investment expertise as a select advisor working with the US Trust Wealth Management Team resulting in comprehensive solutions for high net-worth clients' balance sheets resulting in investment responsibility of over $300 million.
He was also with Wells Fargo Private Client Services as Vice President/Private Client Manager and originated his investment career in his native New York with Smith Barney.
Mr. Vreeburg earned his Bachelor of Arts Degree in Economics with a concentration in Business from the State University of New York at Fredonia in 1983. In 2004 he earned the CERTIFIED FINANCIAL PLANNER™ certification. The Certified Financial Planner Board of Standards grants him the right to use the CFP® mark. In addition to adhering to a strict code of ethics, he is required to obtain a minimum of 30 hours of continuing education credits every two years to retain active membership and licensing status.
Our Integrated Wealth Planning Solutions Strategic Partners offer expertise in financial, estate and wealth planning.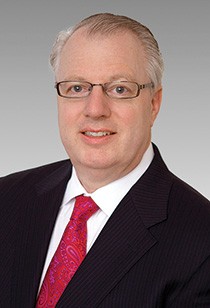 Steven Condon President, Asset Management and Trust, D.A. Davidson & Co.
As President of Asset Management and Trust, Steve is responsible for D.A. Davidson Trust Company, Davidson Investment Advisors, Davidson Fixed income Management and and SeaCap Investment Advisors. With over $3 Billion in assets under advisement, the Asset Management and Trust Group is one of the fastest growing divisions of D.A. Davidson.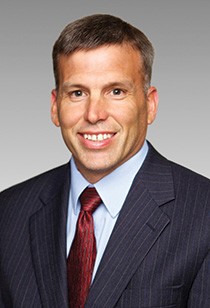 Scott Haigh Senior Vice President, Portfolio Manager, Director of Managed Assets Research, D.A. Davidson & Co.
Scott joined the Managed Assets Department of D.A. Davidson & Co. as an analyst in 1998. Scott has been instrumental in the design and implementation of the department's discretionary asset allocation programs. He is head of the department's investment management research efforts covering mutual funds and exchange traded funds (ETFs) and serves as lead portfolio manager for the firm's proprietary Managed Funds Portfolios (MFP) program. In addition, Scott provides due diligence, monitoring and recommendations for the Separately Managed Account (SAM) and Unified Managed Account (UMA) programs. Prior to D.A. Davidson, Scott worked as an insurance products analyst at Prudential Securities.